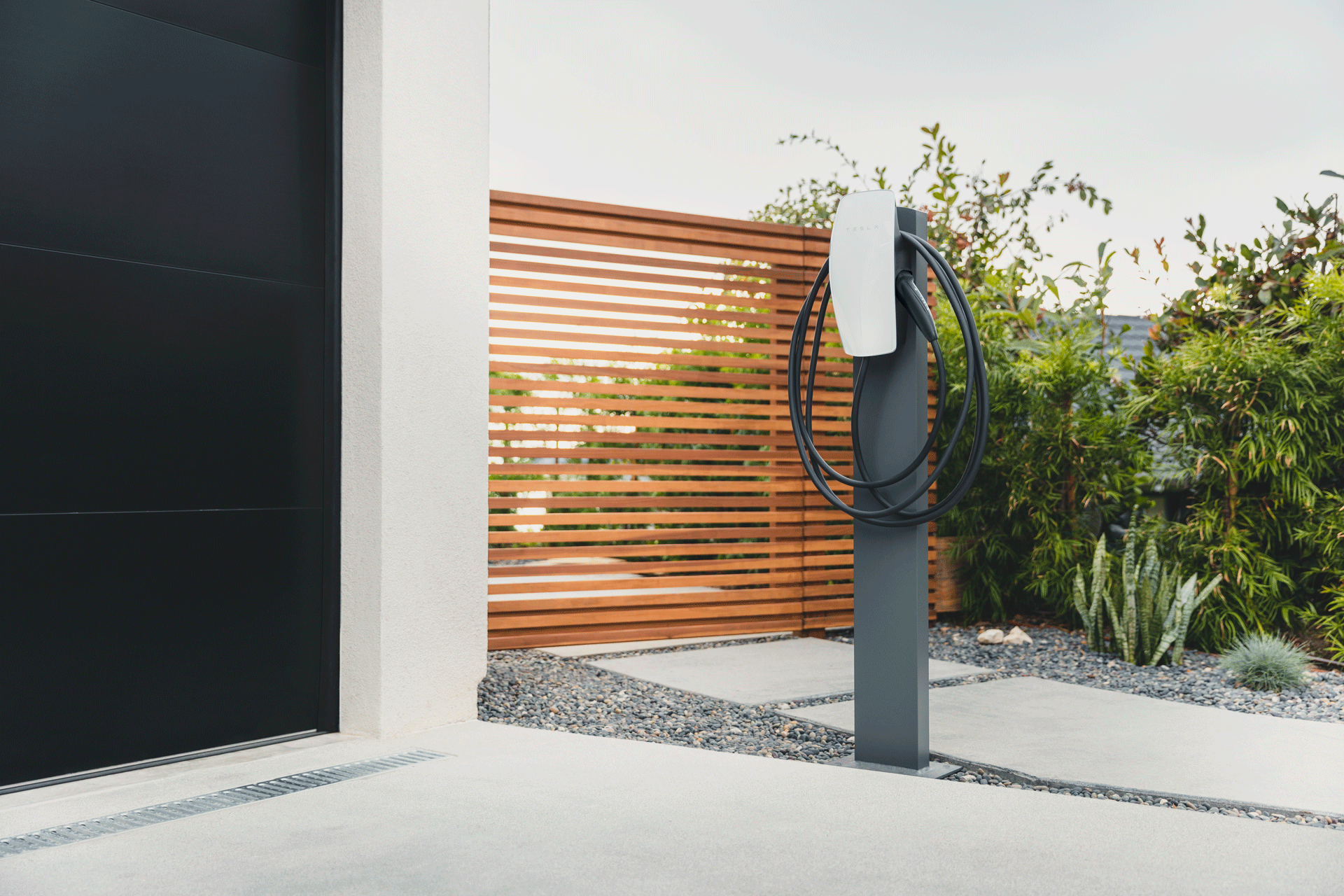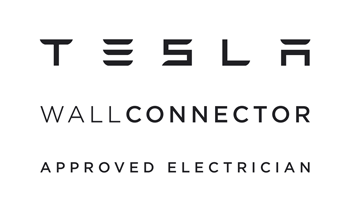 Learn More
Tesla Wall Connector
- EV Charger
Wall Connector is the most convenient Vehicle charging solution for Homes, Apartments, Hospitality Properties, and the Workplace.
Expert Installation
Established in 2003, our core team has been together for 19+ years.
With our flexible shift patterns and skilled team, we make sure your job is completed on time, on budget, and with minimum disruption to you.
Free Consultation
For a Quick, Professional Experience, Click Here To Request A Callback.
Tesla Quality
You can be confident in your investment with Tesla UK's 4 Year Wall Connector Warranty.

Common Tesla EV Charger Questions
For maximum power output, install a standard double pole 60 amp Circuit Breaker.
Wall Connector is Tesla's Home EV Charging System. You can quickly have one installed in your home to Charge your Tesla vehicle. The Wall Connector is also compatible with other car brands, however at present is only being Installed for Tesla Car Owners.
We recommend setting your vehicle's range within the 'Daily' range bracket, up to about 90 percent for daily use. Charges of up to 100 percent should be reserved for lengthier journeys. In the charge settings menu, you can alter the level of battery charging.
We recommend charging the battery every night before bed. What percentage should the battery be charged to? For regular use, we recommend setting your vehicle's range within the 'Daily' range bracket up to approximately 90 percent. Charges of up to 100 percent should be reserved for longer journeys.
Wall Connector is our recommended charging solution for the home, as it provides the most convenience and the quickest charging speeds. Nevertheless, a Tesla can also be charged using the Mobile Connector or at universal charging stations using the included J1772 adapter.
Wall Connector Charges at 44miles range per hour.
A Tesla Mobile Charger charges at just 3miles range per hour.
Making Wall Connector the best choice for home charging.
Increasingly, condos and apartment buildings are becoming required by law to allow EV charging. Additionally, incentives may be available to you or your building property manager to alleviate costs.
Versus the Tesla Mobile Charger, which adds just 3 miles of range per hour of Charge. The Wall Connector adds 44miles of range per hour of charging.
eg. A Tesla Model S 100D has a battery of 100 kWh.  Therefore, the cost to full charge is measured by your homes current £/kWh price.
44 Miles of Range Per Hour of Charging.
Fill out the Callback Enquiry Form on this page To Contact Our Team for a quick quote and full information on how quickly we can get your New Tesla Wall Connector delivered to your home.
Most dryer outlets are 14-30 these days. Depending on the circumstances (such as available power on your breaker panel and the distance between the outlet and the panel), installing a 14-50 may or may not be cheaper. The disadvantage of the 14-30 is that it charges at a slower rate (about 22 miles/hour against 30 miles/hour with a 14-50). Unless you have a long commute, 14-30 will likely be sufficient for overnight charging.
Any Certified Electrician can Install the Tesla Wall Connector. To get a quick no-obligation quote, contact our team using the form on this page, or call the number at the top during business hours.
Have Other Questions? Request A Free Callback From Our Team
Wall Connector
Tesla Certified Electrician
For a Quick and Professional Experience:
Based in Glasgow & West Central Scotland

BRB Electrical Ltd takes great pride in servicing homes and businesses across Scotland from our headquarters in Glasgow.
Glasgow | Paisley | Dumbarton | Motherwell | Hamilton | Kilmarnock | Coatbridge | Largs
Ayr | Linwood | Bridge Of Weir | Johnston | Wishaw | Bellshill | Bothwell | Parts of Perth & Edinburgh